BILLIE AND EMMA (SAMANTHA LEE)
Synopsis: Billie is a 17-year-old rocker girl who is forced to move to the province. She meets Emma- queen bee, model student, perfect daughter and suddenly pregnant. Together, they go through the experience of first love as they explore what it means to be a family.
More updates of the movie with their Official Instagram account >>> #BillieandEmmaIG
Movie Teaser available now CLICK HERE !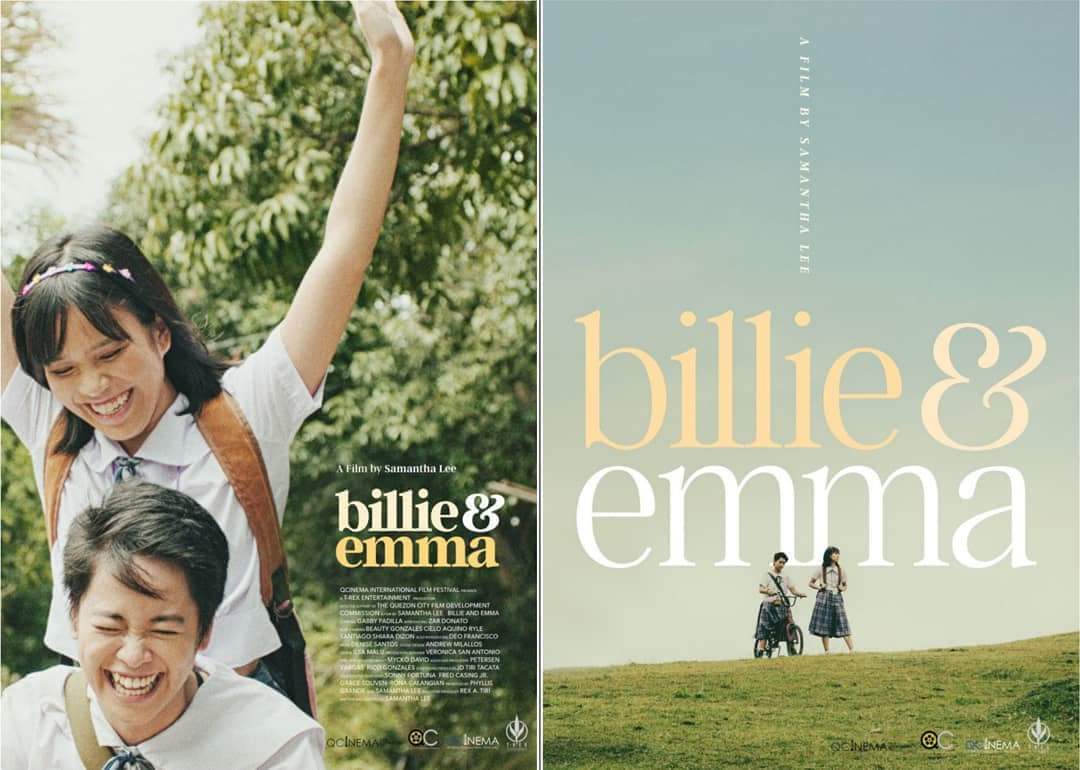 According to Jio De Leon source: SPOTPH:
Directed by: Samantha Lee
Release date: October 21-30
With a Cinema One Originals Audience Award already under her belt, Samantha Lee returns to the director's chair with a film focusing on young female friendship and love. While this may not look as starry as the Jasmine Curtis-Smith-led Baka Bukas, Lee has a distinct style that fits in telling these small, heartfelt stories, especially about LGBT characters. Billie and Emma hope to continue Lee's winning streak in the genre.
More about the Director:
Samantha Lee is a filmmaker from the Philippines. Her first feature film, Baka Bukas (Maybe Tomorrow) has made the rounds in various international festivals which include Frameline in San Francisco, Outfest in Los Angeles, the Osaka Asian Film Festival and the Vancouver Queer Film Festival. She won the Emerging Talent Award at Outfest 2017.
Her documentary, Agos (Waves), has earned recognition both locally and internationally (including the University of the Philippines Best Documentary Thesis 2011; 23rd CCP Independent Film and Video Competition (Manila, Philippines), 1st Prize Documentary Category; Official Selection, 1st British Surf Film Festival (Newquay, Cornwall, UK), 3rd Place, Home Grown Board Shorts Section).
Lets' support the QCinema International Film Festival by watching these movie entries:
Billie and Emma, which revolves around two young girls in the province figuring out what it means to become a family.
Timmy Harn's DOG DAYS: Pinoy Hoop Dreams follows Michael Jordan Ulili as he tries to become a basketball star.
Hintayan sa Langit is Dan Villegas' entry, which is about a woman named Lisang who's spent two years stuck in purgatory and is trying to get to heaven.
Masla A Papanok, directed by Gutierrez Mangansakan II, is set in 1892 when a giant bird suddenly appearing in Maguindanao is taken as a sign "foretelling the fall and rise of colonial empires.
" Dwein Baltazar's Oda Sa Wala is about a sad, old woman named Sonya, who meets a corpse that turns her life around. And
Panata sa Bundok Gulsuk from Jordan Dela Cruz tells the story of a young boy who climbs to the top of a mountain in Bicol in the hopes of saving his pregnant girlfriend from an untreatable sickness.
—————————————————————————————————————————————–
Wordsmelt:
Being a part of the queer community made me widen my understanding which made me open to realizations like this form of a movie. Baka Bukas ((Maybe Tomorrow) which is the first film I watched under the direction of Ms. Samantha Lee which opened my eyes to the fluidity of sexuality and it's importance in dealing with my feelings and emotions towards that certain person whom I love I even made notes about it after I experienced watching the movie alone.
Here's what I remembered about the Movie: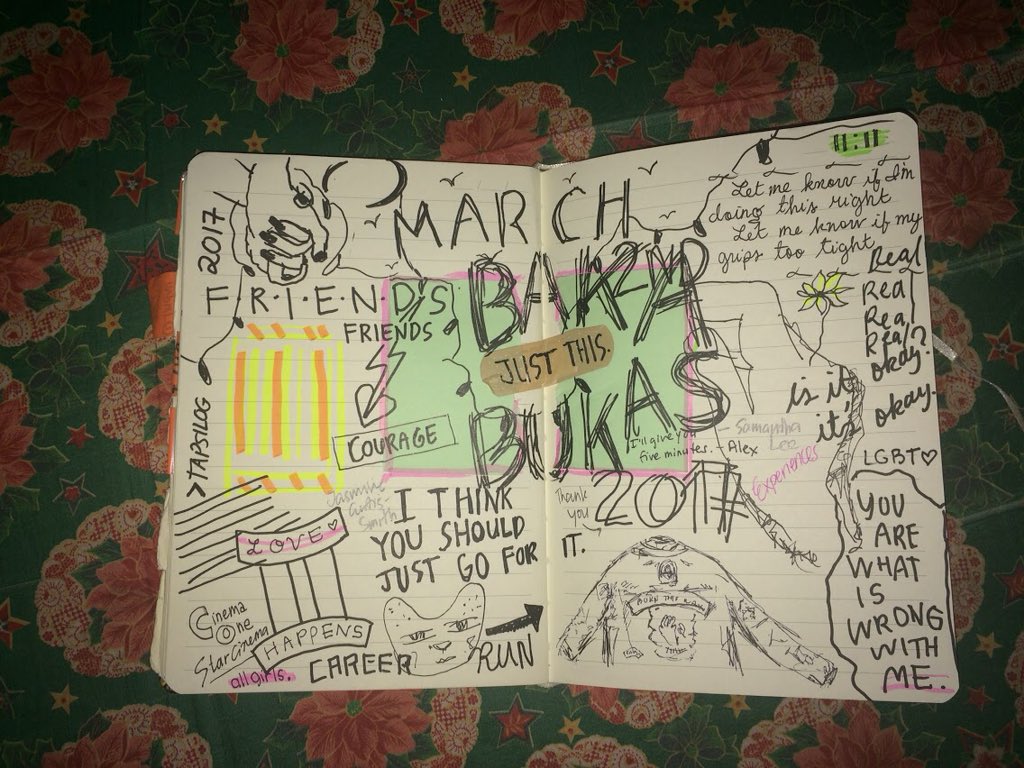 Hopefully, I can watch #BillieandEmma in General Santos City this October. #SMMalls and #RobinsonsMalls, please.
Thank you for dropping by!
Follow me on twitter: @nikkiurs